Closed, Dec 19th 2018 - Jan 3rd 2019
Welcome!
Denver Tuina Massage specializes is Oriental Medical Massage.
What is Tuina(Tui-na/Tui Na)?
Tuina is one of the oldest hands-on therapies that exist today and is used by one fifth of the world's population.

Tuina is a natural therapy with no side effects and no interference in the body. The massage is performed through clothing.

Tuina uses the Chinese traditional medical theory of the flow of Qi through the meridians as its basic premise. Through the application of massage and manipulation techniques, Tuina seeks to establish a more harmonious flow of Qi through the system, allowing the body to naturally heal itself.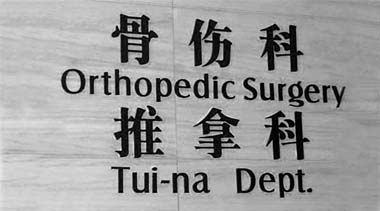 Tuina methods include the use of hand techniques such as brushing, kneading, rolling/pressing and rubbing to massage the soft tissue of the body, acupressure techniques to directly affect the flow of Qi, and manipulation techniques to realign the musculoskeletal and ligamentous relationships.

treats all chronic musculo-skeletal pain such as neck, shoulder and back pain, sciatica and joint pain including arthritis

treats all common chronic conditions such as headaches, migraine, IBS, insomnia, tension and restlessness

treats all conditions that in the West would be treated by osteopaths, chiropractors and physiotherapists plus many that would require drug therapy
---
About the practitioner Takeshi Muro
He p

ractice

s Tuina (Tui-na), He graduated from the Shanghai Traditional Chinese Medicine University. While in school, he worked as the Dr Gong Li's Assistant at the Yueyang Hospital in Shanghai.
He specialize in treatment of Herniated Disc, (Lumbar vertebra) also chronic back, neck and knee pain.
Takeshi relocated from Japan to Colorado in 2008. He is fluent in Japanese, English.

He is licensed and insured Massage Therapist in the state of Colorado. He likes travel and eating local foods.
State of Colorado No,6332

Tuina License of World Federation of Chinese Medicine Societies

The People's Republic of China Tuina Occupation Qualification Certificate